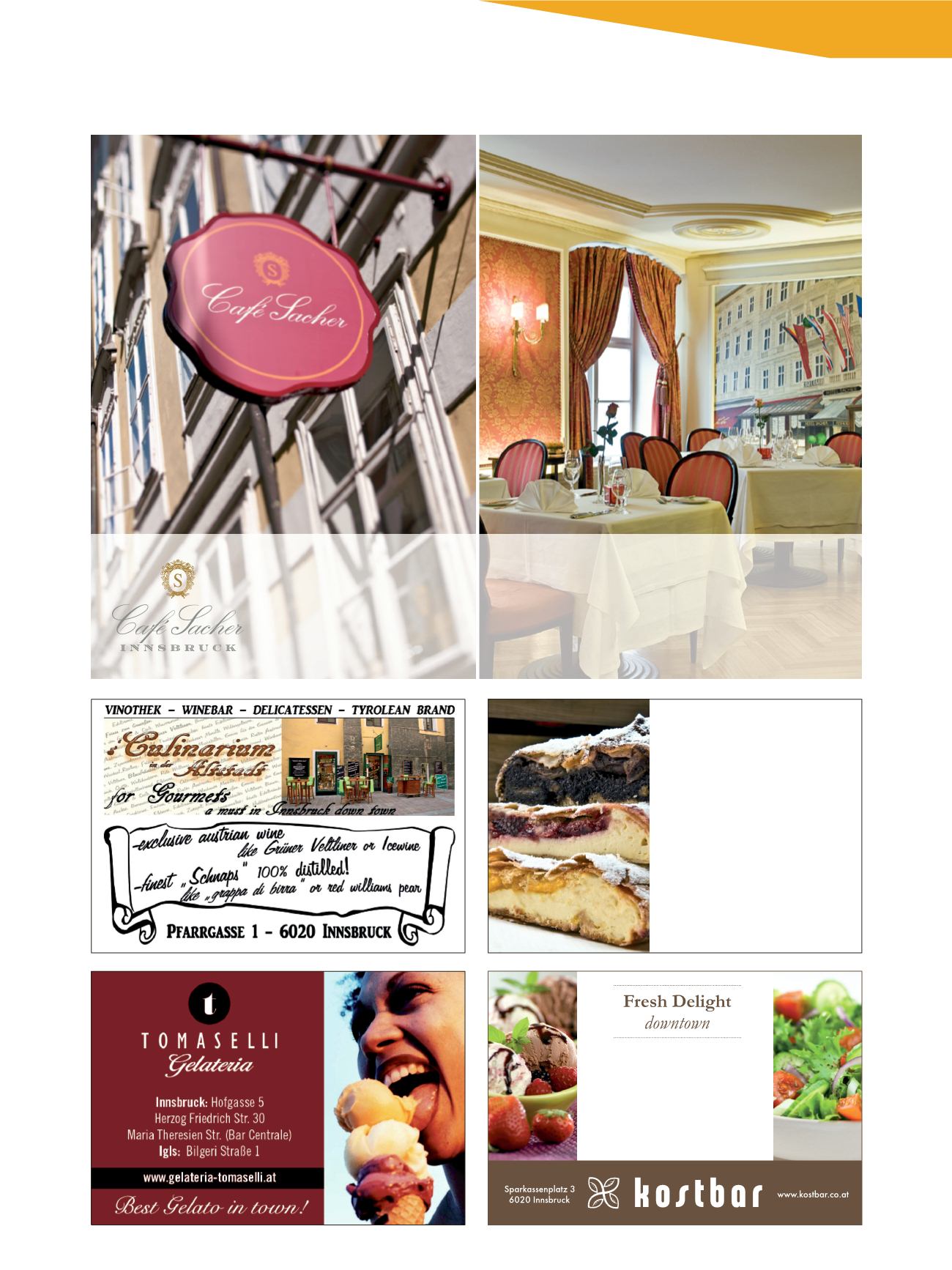 STRUDEL-CAFÉKRÖLL
The largest selectionof Strudel in the city
From traditional Strudel to raspberry-
chocolateStrudel. A favoriteafternoon
dish is the savoryStrudelwith salad,
cabbageStrudel, pumpkin-ginger Strudel …
Dailybreakfast from6am, withhomemade
breadand jamandeggs fromour own farm.
Hofgasse6, 6020 Innsbruck
Tel.: +43 (0) 5125743476
Opendaily from6am.
At the smallest,GuideMichelin
awarded restaurant freshdelica-
cies are served in thegarden
andperfectedwithdelicious
e elegant and iconicCaféSacher in Innsbruck is in theHo urg Imperial Palace and it exudes
oldworldHabsburg atmospherewithmodern touches.Culinarydelightswithgourmet cuisine
andTyrolean charm arewaiting for you!
eOriginal Sacher-Torte is available at theSacherShop.
Openeddaily from08:30 tomidnight,Rennweg1, 6020 Innsbruck,Tel.:+43 (0)512 - 565626
E-Mail: innsbruck@sacher.com,www.sacher.com
Welcome_Magazin_IBK_e.pdf 1 22.04.2014 15:56:09