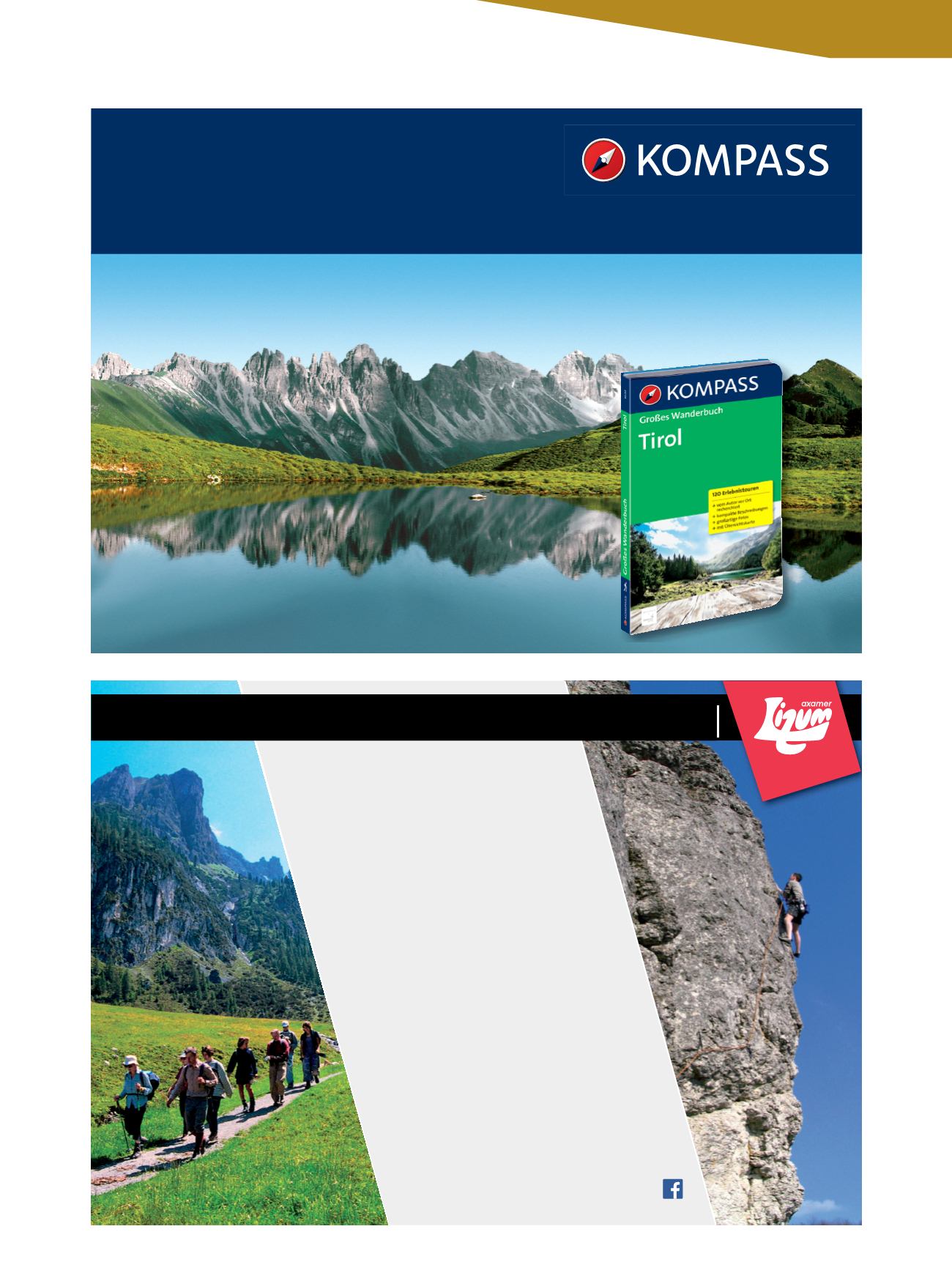 Tirol - dawill ichhin!
KOMPASS - GaestemagazinWelcome 170 x 120mm.indd 1
High-altitudehiking inanurbanenvironment
In the summermonths theAxamer Lizum shows its
quiet side and offers recreation and relaxation just
Ideal for half- or full-day hikes, the Axamer Lizum
unfolds its gentle charm with 60 km of marked
hiking trails. Visitors will discover a fantastic na-
tural landscape with the typical flora and fauna
The Birgitzköpfl 2-seater chairlift brings guests
comfortablyandquicklyup to 2098m to theBirgitz-
köpflhaus and reveals a unique panorama of the
Kalkkögel mountains and the city of Innsbruck.
Birgitzköpflhaus:
big sun terrace, hot meals
served every day, rooms with half-board/breakfast
buffet, 31 beds, next-door house: 22 cots (dorms),
The teamof theAxamer Lizum and the Frischmann
family at Birgitzköpflhaus are looking forward to
Hikingbus from Innsbruck.
More information, openinghoursandprices: