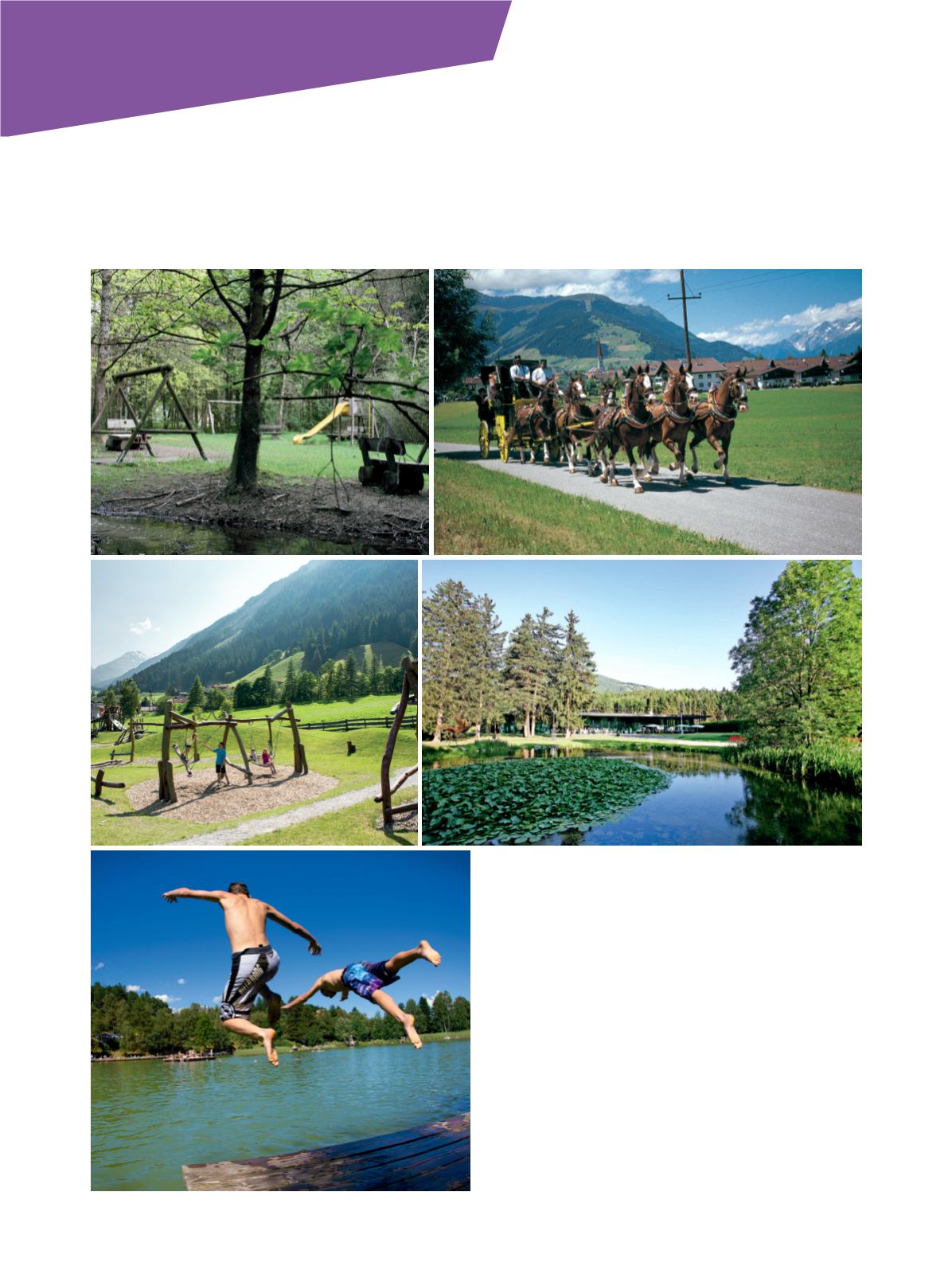 Ob inder StadtoderdenFeriendörfern rundherum–
KindseinundkulturelleLustderEltern lassen sichwunderbar
impulsierendurbanenRaummitder FaszinationderalpinenBergwelt vereinen.
||
Innsbruckand its surrounding
holidayvillages
willmake it easy to combine children'sandparents' needsas theyofferbothpulsatingurban life
anda fascinatingalpineworld.
1
schönerWaldspielplatzmit BachundSpielgeräten
A lovely forestplaygroundwithplayset andcreek
2
Ponyreiten auf dem Postkutscherhof (Anmeldung unter
Pony ridingat thePostkutscherhof (register at
3
Murmel-Abenteuerspielplatz
4
diverse Spielplätze beim Kurpark, Fernkreuzweg (Tourismus-
various playgrounds at Kurpark,
Fernkreuzweg (Igls tourismoffice,
5
der Lanser See ist ein beliebtes Ausflugsziel mit Moor und
der Möglichkeit, Eichhörnchen zu füttern. Tipp: Badezeug mitneh-
men und in den See springen!
Lansersee is a popular destination
for an outing. There is amoor located here and plenty of squirrels
that like tobe fed. Tip: Bringyour swimsuitand takeadip in the lake!
1
3
5
4
2