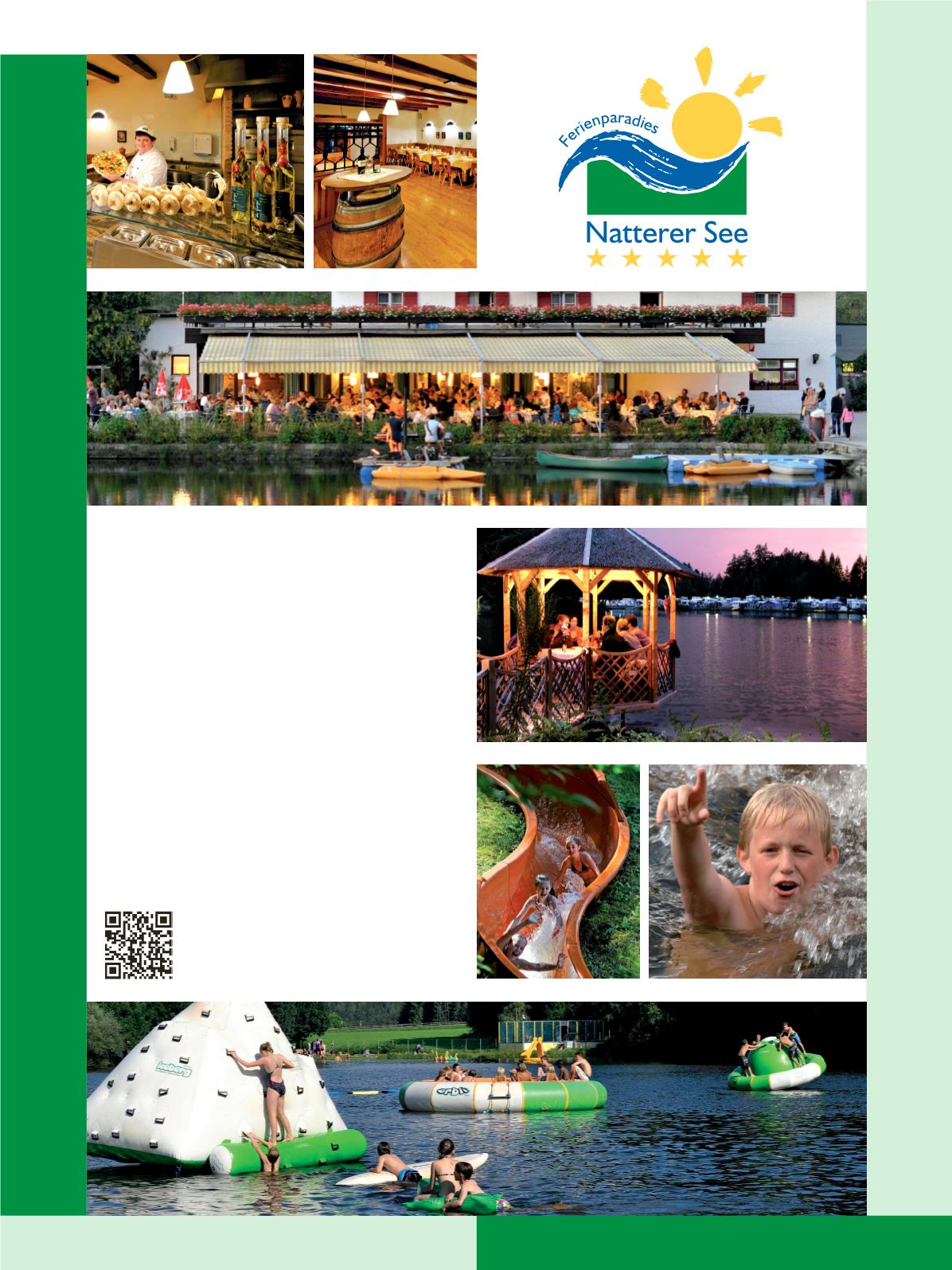 GastronomiemitNaturerlebnis,
Tirols attraktivstemAquapark
FerienparadiesNatterer See,
dieKulinarik- undTop-Badelocation imGrünen,
Gratis-Gästebus ab Innsbruck!
(mit gültiger Club-Member Card)
Gastronomy combinedwith the
experience of nature, take a refreshing time
out inTyrol'smost attractiveAquapark
Holiday paradise lakeNatterer See, a culinary
and top-swimming location in the country,
only 7 km from Innsbruck.
Free bus for guests from Innsbruck!
(with valid Club-Member Card)
Natterer See 1· A-6161Natters·Tel.+ 43(0)512-54 67 32
Seerestaurant mit Panoramaterrasse –
Lake restaurant with panoramic terrace
Pizzeria "da Giorgio"
Sport, Freizeit,Wasserspaß–
Sports, leisure time,and fun in thewater
Top-Erlebnisbadeplatz inTirol –
Tyrol's topadventure swimming location
Lakeside gazebos