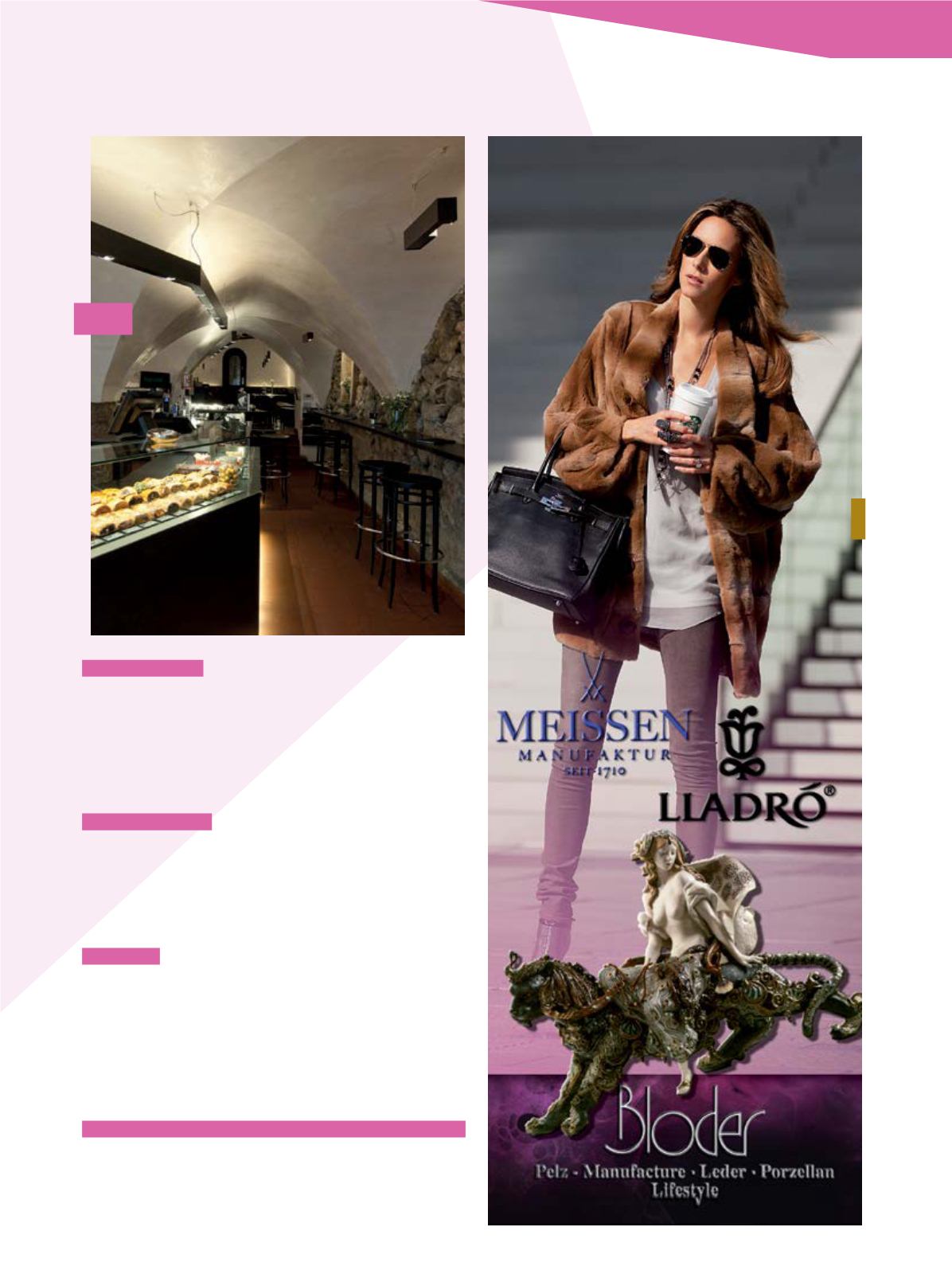 Obenauf dieCafé-BarMoustache, untenBeatsundBeton. Getanzt
wird in lässiger Clubatmosphäremitten inder Altstadt. Eintritt ab18.
Discover great beats in theclubAftershave,
which is locatedunderneath thebarMoustache. Dance in relaxed
clubbingatmosphere in themiddleof theOldTown. Noaccessunder
Dasneu renovierteCafé inder Altstadt zeigt,wiewandelbar undmo-
dernStrudel seinkann. Top: Frühstückab6Uhrmorgens–auch sonn-
Thenew renovatedcafé in theOldTown shows
howdiverseandmodern strudel canbe. Highlight: Breakfast starting
from6:00am–evenonSundays. Hofgasse6.
Zugegeben, dasC.U. istnicht leicht zu finden. Beheimatet ist dieBar in
der Pfarrgasse6–GoldenesDachl RichtungDomplatz. BeimEintreten
nicht erschrecken, sonderngleich rauf indenerstenStockundCock-
Thisspecial bar isabitharder to findbut amust for
cocktail lovers. It is located in thestreetPfarrgasse6– inbetween the
GoldenRoof andSt. JamesCathedral. Enjoy thechilledout atmosphere
44:DinkhauserVerpackungsboutique //PackagingboutiqueDinkhauser
Feiner Laden für Kartonverpackungen, BänderundGeschenk-Inspirati-
onamSparkassenplatz–bunt, kreativundoriginell.
gift boxes, ribbonsandgift inspirations locatedat the squareSparkas-
senplatz–colourful, creativeandoriginal.