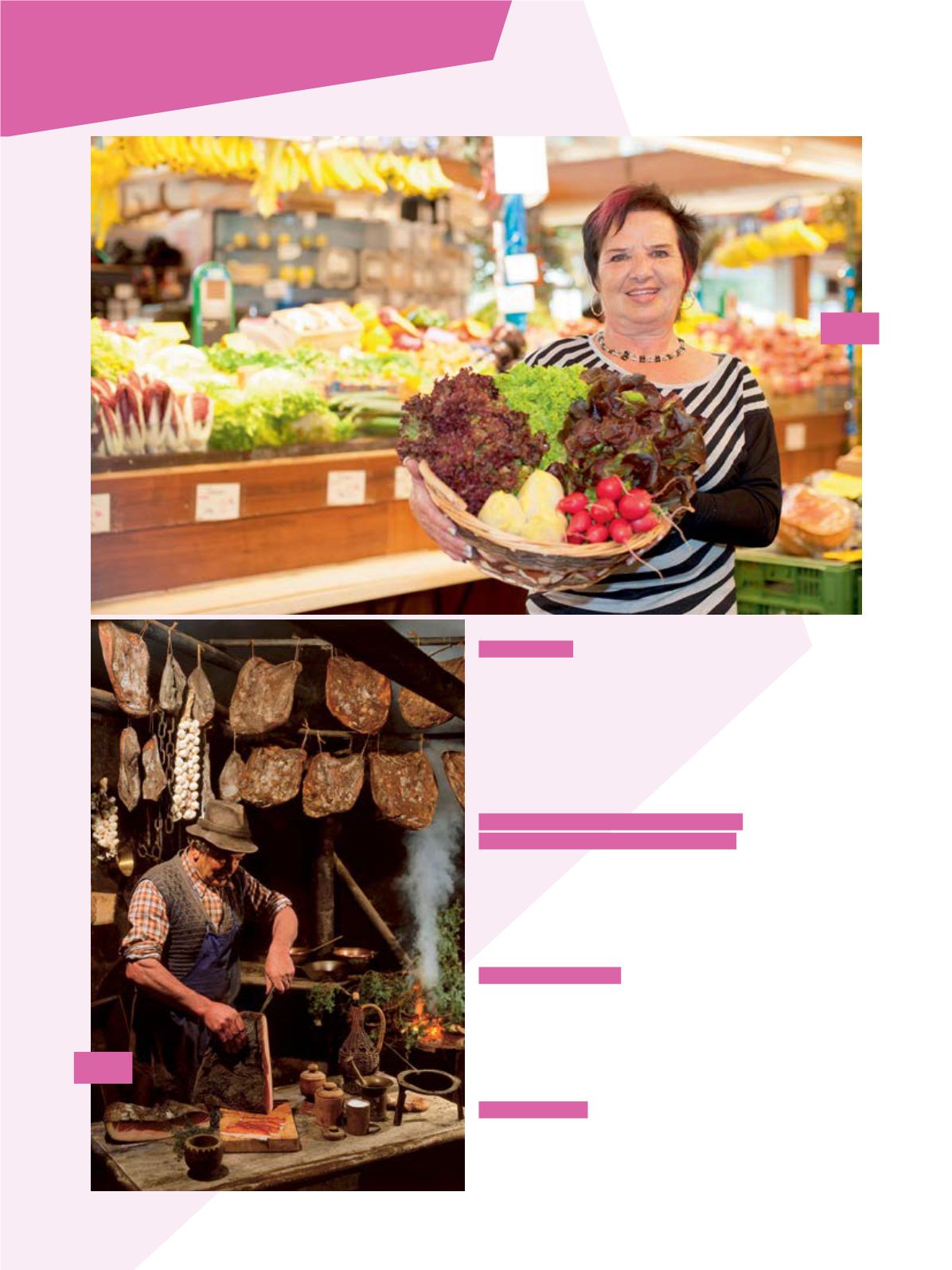 AmHerzog-Sigmund-Ufer findenSieallerhandRegionalesuntereinem
Dach inklusiveTirolsgrößtemBauernmarkt (Mo.bisSa. von7bis12Uhr).
Top: TäglichesBauernfrühstückvon8bis13Uhrbei "Schmankerl&Co".
At theHerzog-Sigmund-Ufer youwill findall kindsof regional speciali-
tiesunderone roof, also thebiggest farmer'smarket is locatedhere (Mo
until Sa from7amuntil 12am). Highlight: Daily farmer'sbreakfast from
8amuntil 1pmat "Schmankerl &Co".
28: AchleitnersHausmannskostManufaktur //
Achleitner'smanufactory for traditional food
Unser Spezialtipp inderMarkhalle! FeinsteTiroler Spezialitäten von
KnödelnüberNudelnbishin zuKäseundSpeck– tolleMischungaus
Traditionellemund raffiniertNeuem.
Our special tip! Discover the
best Tyrolean specialties fromdumplings topasta to cheeseandba-
conat theMarkthalle–agreatmixof traditional and fancy food.
Kleines, feinesCafé inderNorzpassage (Zugangüber dieMaria-
Theresien-Straße, nebender RathausGalerie) abseits vomTrubel.
A small but cosy café in theNorzPassageaway from thehustleand
bustle (access throughMariaTheresienStreet, next to the shopping
ImPEMA-Turm inder Brunecker Straße3wird jedenMittwoch zu
Ripperl &Co. ab21Uhr Karaokegesungen.
the street Bruneckerstraße3Karaoke, ribs&moreareoffered starting