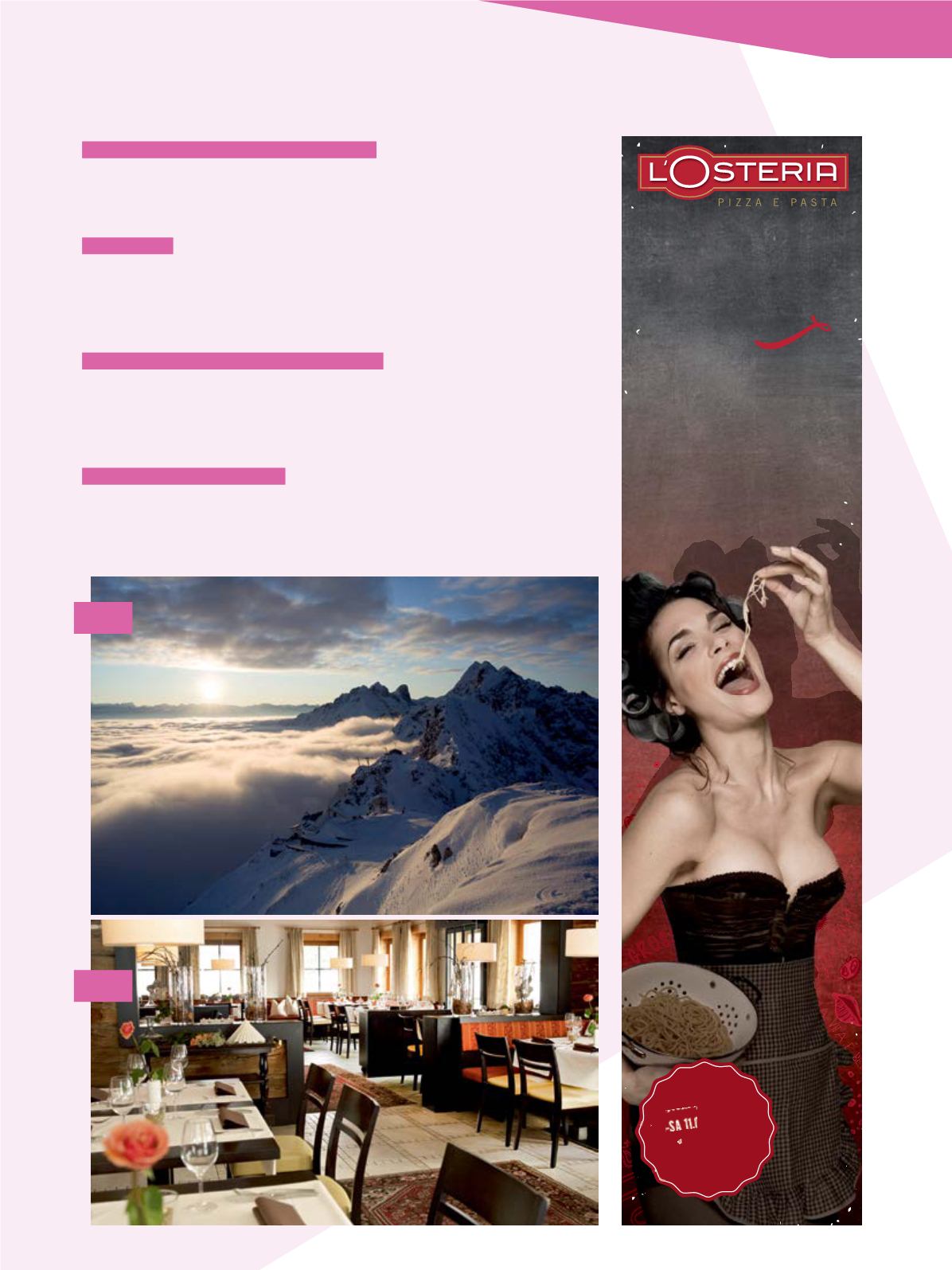 34: Alpenrundflug // Sightseeing flight over theAlps
Mit Fly Tyrol erlebenSieauf verschiedenenRoutenTirol vonoben. ABCBedarfsflug, Fürstenweg
176 (knapp vormFlughafen).
WithFly Tyrol you canexperienceTyrol fromabove. At ABCBe-
darfsflug, street Fürstenweg176 (located shortlybefore theairport).
GenialesEssenetwasoberhalb von Innsbruck imGewerbeparkMutters. KochTamer Kacar ist
einMeister seinesFachs–undbeweist dasmittagswieabends.
Abit above Innsbruck in the
industrial parkofMuttersyoucan findgreat food. ThecookTamerKacar isamasterofhiscraft–
andheproves it at lunchanddinner time.
36: KulturgasthausBierstindl // Culture innBierstindl
Etwaaußerhalb inderKlostergasse6amFußedesBergisel gelegen, vereint sichzünftigeBiergar-
tenatmosphäresamtdeftigerKostmitVeranstaltungenvomBlueskonzertbiszumKabarett.
Acombinationof beer gardenatmosphere, heartymealsandevents fromblues concert toca-
baret canbe foundat the foot of theBergisel hill in the street Klostergasse6.
37: Leokino // The cinemaLeokino
DasKino inder Anichstraße36 (NäheKlinik) ist andersund speziell. Abermit seinenOriginal-
filmenumso liebenswerter.
The cinema in the street Anichstraße36 (close to thehospital)
with itsoriginalmovies isdefinitelyunique.