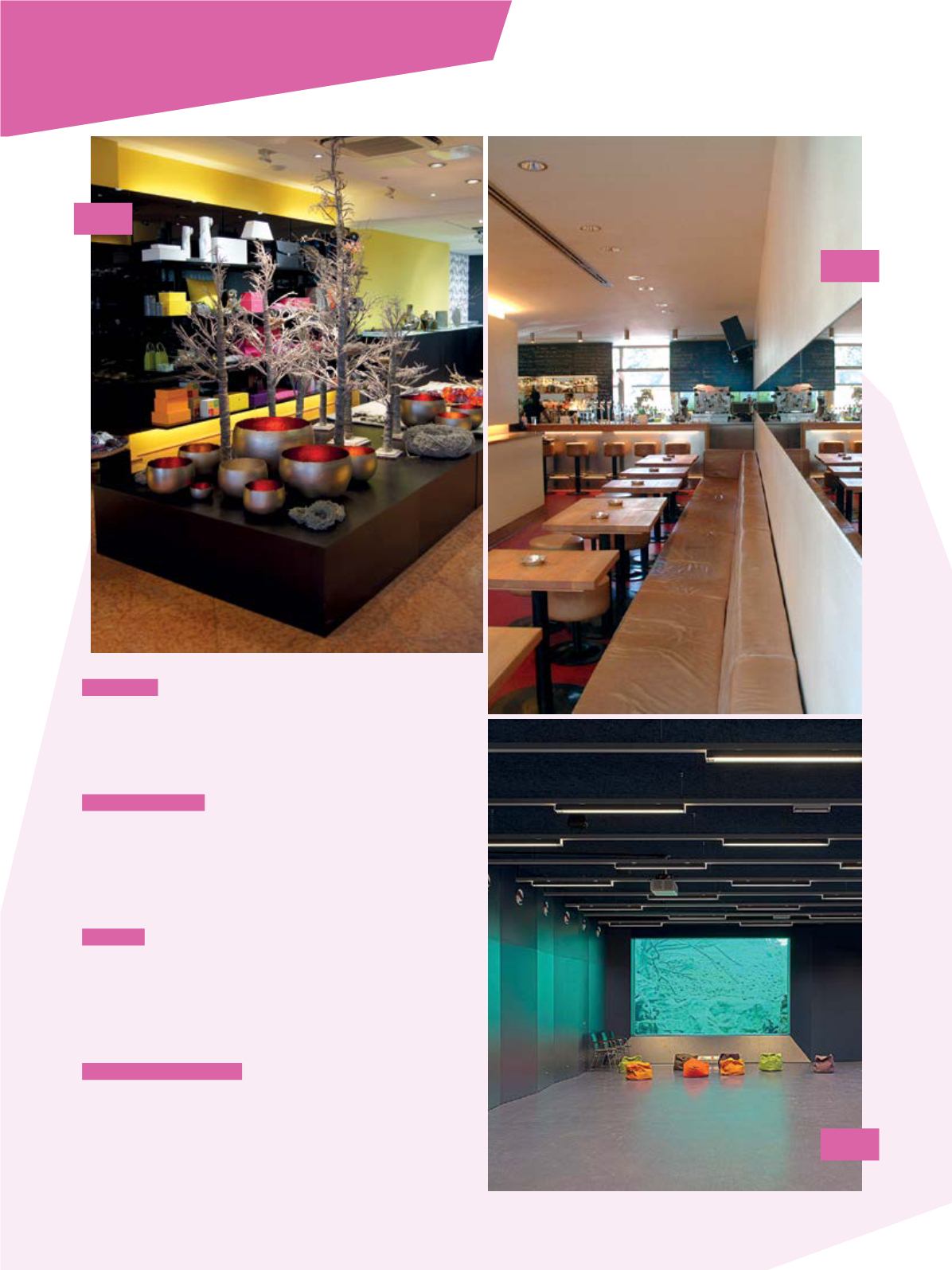 Kleine, individuelleGeschenke, dieman sichauchgern selbermacht,
findetman inder Bürgerstraße8bei Günther Salzmann.
individual gifts for othersor for oneself are found in the street
Bürgerstraße8at Günther Salzmann's shop.
In schöner Regelmäßigkeitwirdder Keller inder Andreas-Hofer-
Straße43 ineine coole (Jazz-)Soundwolkegetaucht. Programmunter
Everynowand then the cellar inAndreas
Hofer Street 43 is turned intoa cool (jazz) sound cloud. Programme:
Auf denEingangweist nur einunauffälligesSchildhin–dahinter
verbergen sichkreativeKüche (reservieren!) und cooleDrinks. Adolf-
Onlya small signpoints to theentrance– creative
foodand cool drinksarehidingbehind thesedoors (makea reservati-
on!). Adolf-Pichler-Platz4.
12: Alpenzoo // AlpineZoo
Auch imWinter ist der AlpenzooeinenBesuchwert. Top: dasFröschl-
Hausmit Aqua-Terrarium sowiedasbenachbarteGroßaquarium
mit 230.000LiternFassungsvermögen.
theAlpineZoo iswellwortha visit. Highlights: The froghousewith
aqua-terrariumand thebigaquariumwitha capacityof 230,000 lit-