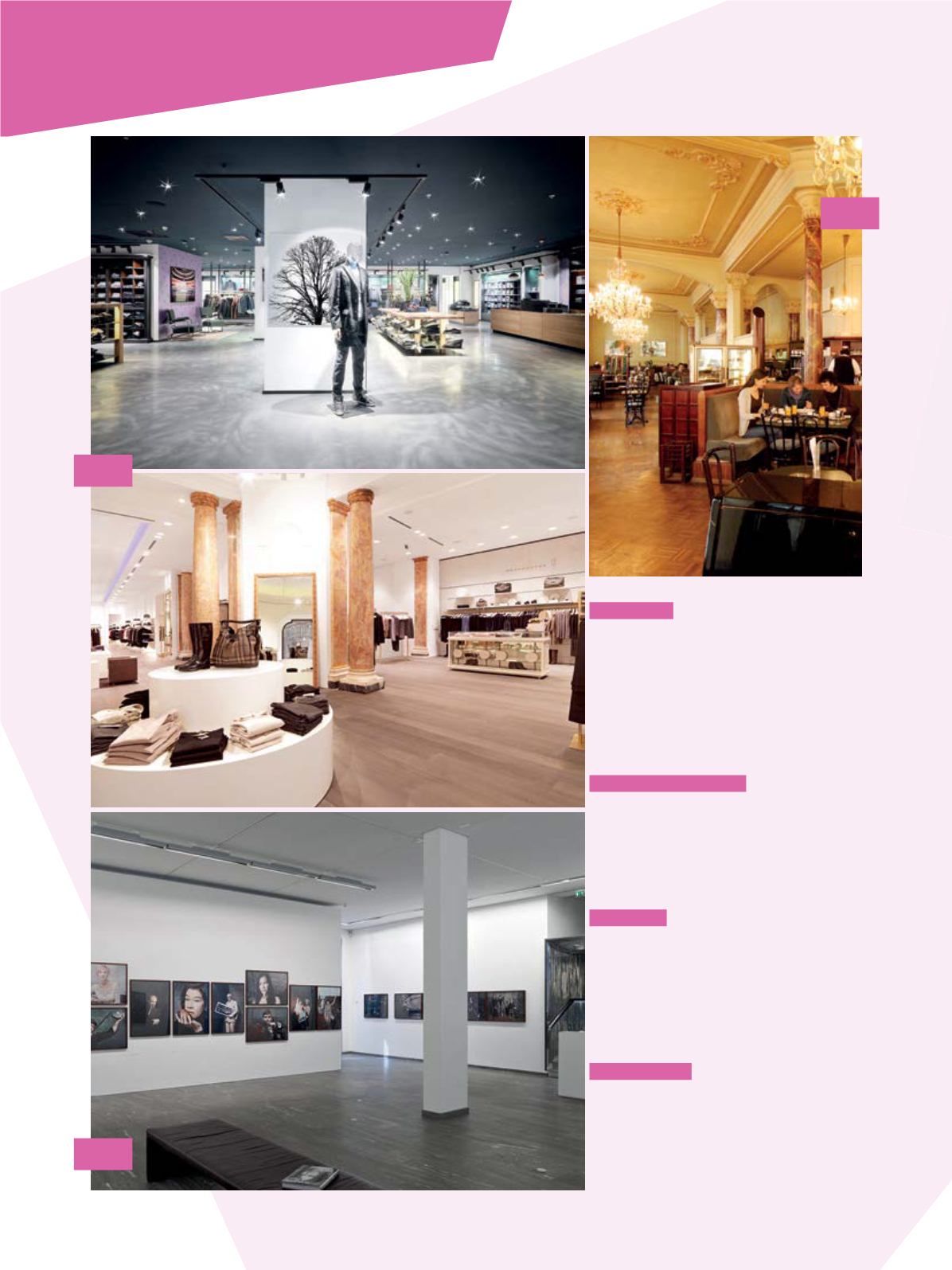 Edle internationaleMarkenmode für Sieund Ihn
in stylishemAmbiente. woman:Maria-Theresien-
Straße24 /man: RathausGalerien.
international fashion forwomenandmen ina
classyambience. Forwomen:MariaTheresien
Street 24 / formen: shopping centreRathaus-
02: Kids-Arena / Seegrube
ZauberteppichundSchneehügel, Übungspiste
undKinderbetreuung: SowirddieNordkette zum
Magic carpet and snowhill,
practice trail and childcare: TheNordkette turns
intoaparadise for children.
Im Innsbrucker Stadtforumhängt inpuristischer
Atmosphäre zeigenössische, internationaleFoto-
kunst–unddasbei freiemEintritt.
city forum, contemporaryand internationalpho-
toart canbeadmired inapuristambience–no
Quasi gegenüber (Gilmstraße5) liegt daswohl
wienerischsteCafé Innsbrucks–hierwird täglich
von7bis21Uhr gefrühstückt.
CaféCentral is located in the street Gilmstraße
5, -dailybreakfast from7:00amuntil 21:00pm.