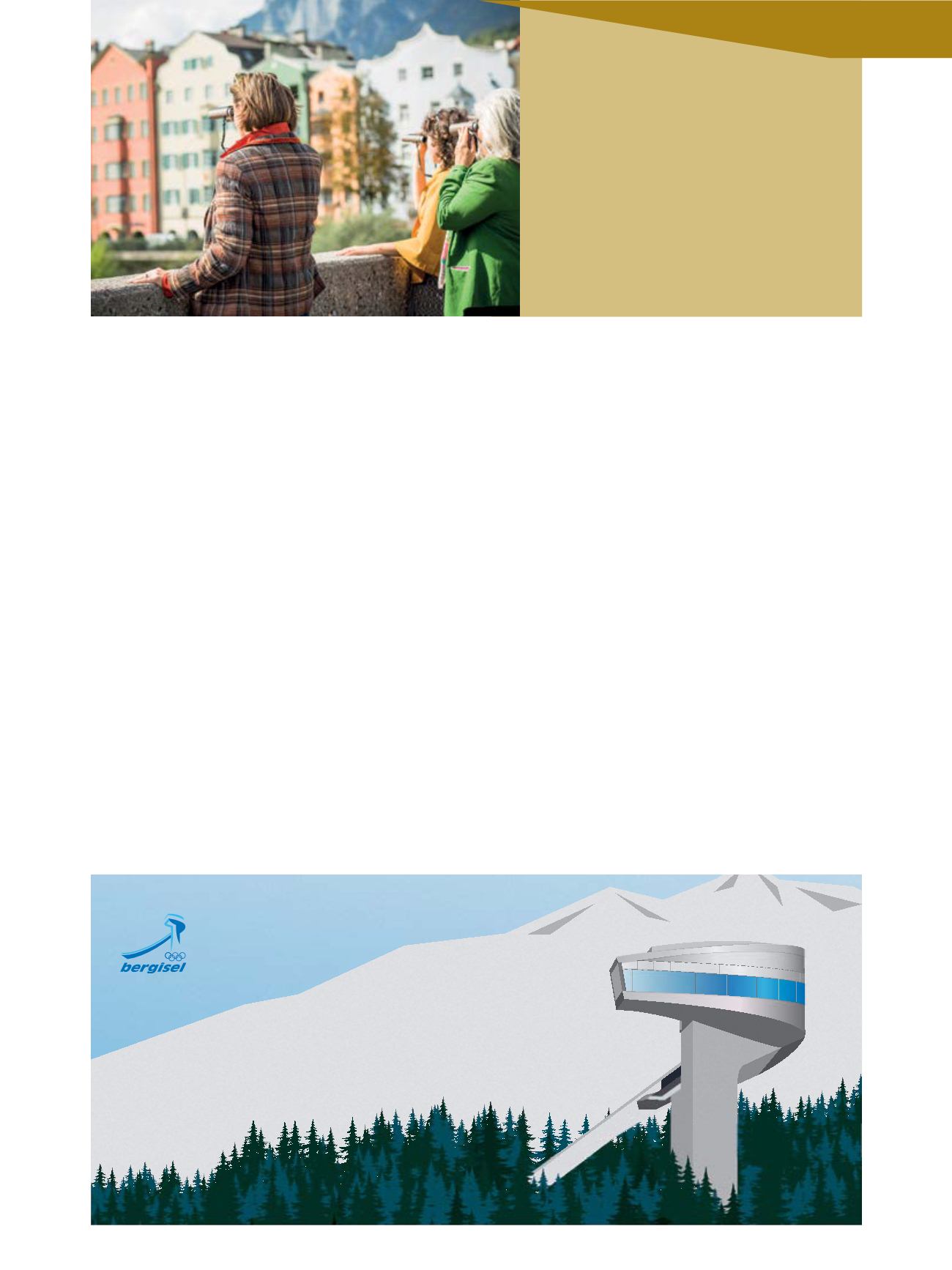 Erfahren Sie bei einer weihnachtlichenMarend imMundingkeller, wie
man sich in der Barockzeit auf das Weihnachtsfest vorbereitet hat.
Mindestteilnehmerzahl: 5Personen
Termine: 4. und 11. Dezember 2014 sowie auf Anfrage (nur in der
Weihnachtszeit) / Beginn: 18 Uhr / Treffpunkt: vor dem Café Mun-
ding, Altstadt /Dauer: 1,5Stunden
Im stilvollenAmbientedes SalonPauli (CaféKatzung, 1. Stock) erzählt
Ihnen das Schokoladenmädchen, was Sie schon immer über die Her-
stellungder begehrtenChocolatwissenwollten.
Termine: aufBestellung
Weitere Informationenunter:
Advent in theMundinghausbuilding
Explore how Christmas preparations were made during the Baroque
periodwhile enjoying a traditional snack in the cellar Munding. Mini-
Dates: 4
th
and 11
th
of December 2014 and on request (only during
Christmas time) / start: 6:00pm /meetingpoint: in front of theCafé
Munding, OldTown /duration: 1,5hours
In the classy atmosphere of the Salon Pauli (Café Katzung, 1st floor),
the chocolate girl will tell you everything about the production of the
Dates: On request
For further information:
INNSBRUCK–SOMETHINGDIFFERENT
Neben täglichenSpaziergängendurchdiehistorischeAltstadt
undFührungendurchdiekaiserlicheHofburgbietet
"PerPedes" imWinterganzbesondereEin-undAusblicke indieTiroler Landeshauptstadt. //
Besidedailywalks
through thehistoricOldTownandexcursions through theHofburg (the imperial palace), "PerPedes" alsooffers
special insights into theTyrolean capital.
Hier springt
dieWelt.
Olympia Schanze BERGISEL
Tirol PanoramaMuseum
Restaurant "Bergisel SKY"
Panorama Rundwanderweg
Busparkplatz
Mit Ferngläsern von Swarovski Optik tauchen Sie ein
in verborgene Details und erleben Innsbruck von einer
ganzneuenSeite: Freskenscheinen lebendigzuwerden,
entfernteZiele sind zumGreifennahe.
Termine:aufBestellung/Dauer:2Stunden
Binoculars from Swarovski optics offer an immersion
into hidden details and show you a total different per-
spective of Innsbruck: Frescos seem to be alive, distant
Dates:onrequest/duration:2hours