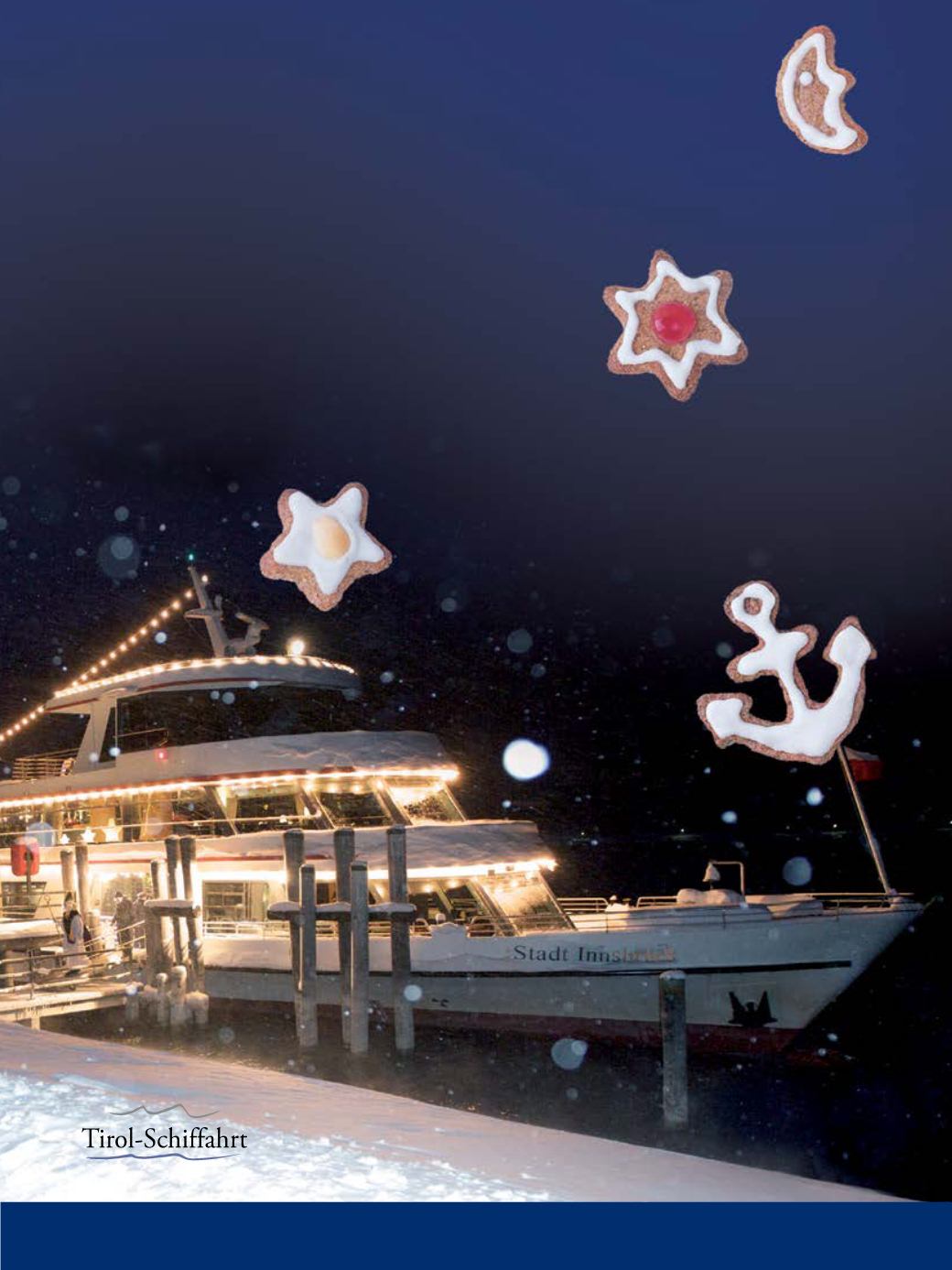 Advent cruises onAdvent weekends:
Sa 29th and Su30thNovember
Fr 5th, Sa 6th, Su 7th andMo 8thDecember
Fr 12th, Sa 13th and Su14thDecember
Fr 19th, Sa 20th and Su21stDecember
Departures fromPertisau on:
Achenseeschiffahrt andGaisalm | A-6213Pertisau |Tel. +43/5243/5253-0 |
Cast offand enjoy since1887
The Christmas market, that calmly floats across the lake
during the Advent period.
Christmas on the lake Achensee
The price includes the boat trip, anAdvent welcome
drink and theChristmasmarket on the opendeck.
tirol-schiffahrt.at
Reservation is necessary!